A few weeks ago, hubs and I escaped to St. Augustine (the oldest U.S. city!) for a night. It was the 2nd time ever away from the kids and the last one was 18 months ago. It was time, haha! We were looking forward to sleeping in past 6:30am, but oddly we both didn't sleep great at our little bed & breakfast place. Oh well, we're used to it
. However, it was easily made up for by having just each other to ourselves for a hot minute!
We had a super tasty dinner at Harry's restaurant…and yes, those are bacon-wrapped scallops—DROOL.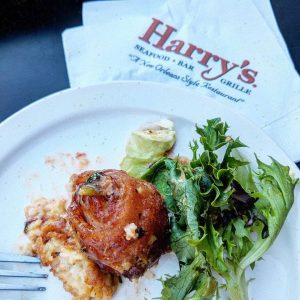 Afterward, we meandered the historic streets and got ourselves some gelato and Whetstone's chocolates (I also got hot chocolate from here the next morning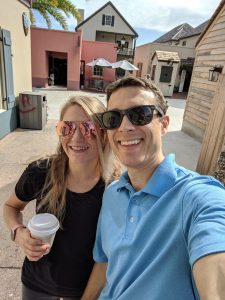 In the morning we headed to the beach for a stroll along the shore. No fancy shells, but we did find some cool sand dollar "pods". Not sure what they're called, and we didn't take a picture, but they are now in our vast shell collection.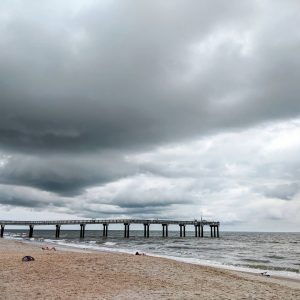 Overall, we had such a nice getaway and are so grateful to Grandma for watching our babies! Thank you, Grandma!
Also, thankfully St. Augustine is close and we are already looking forward to another visit! Alligator farm….we're coming at'cha!